Xenon 2000 is a top-down vertical scrolling space shoot-em-up that is 100% free.
In a world where multiplayer games and MMORG's are all the rage, I wanted to post a good, simple, honest to goodness top down shoot em up scroller.
I ended up finding this one on the Bitmap Bros website, a remake of their classic 1989 title Xenon released as freeware.
The graphics are very good, although I sometimes had a bit of difficulty discerning the objects that were in front of my ship (that I could collide with) versus those set in the background. Playability is excellent as well. Recommended!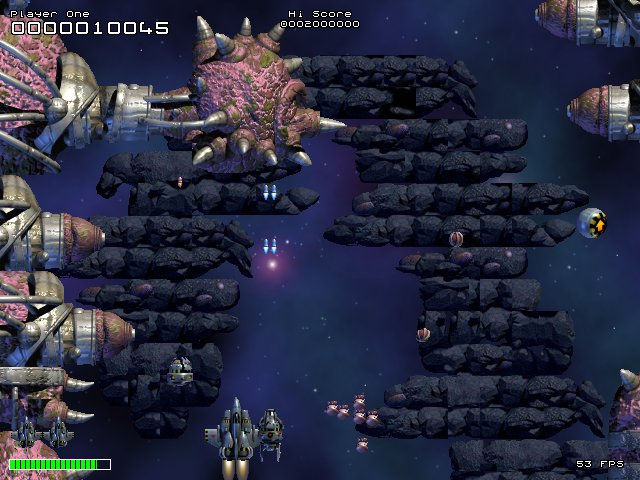 To download go to the Xenon 2000 Download Page.